Slide-in Widgets¶
The slide-in widget option lets you add your Superpeer profile as a non-intrusive button on your site.
This is a great option if you want to let anyone who visits your site know they can book a call with you, while not distracting from the content of your site!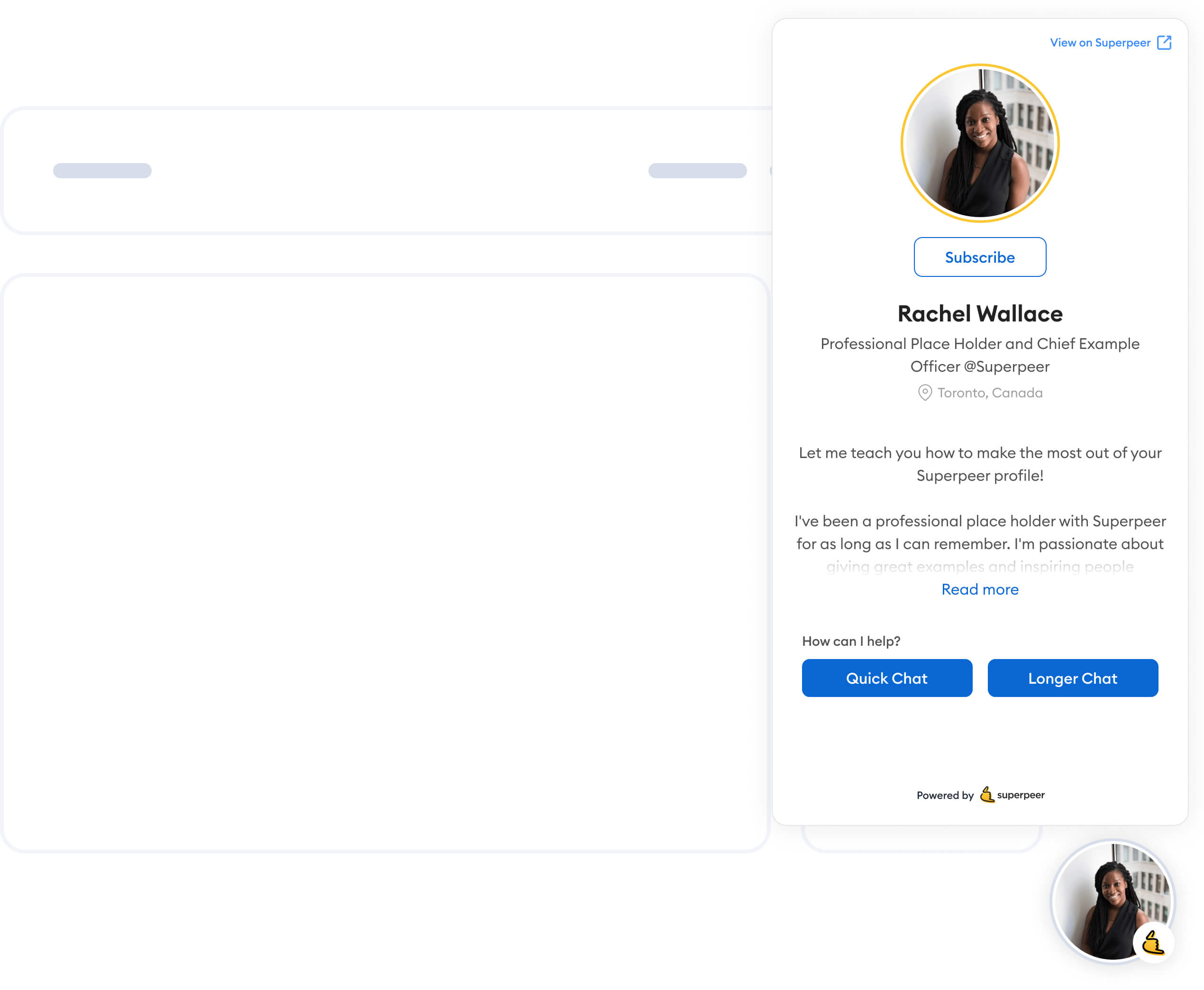 To embed this type of widget, all you need to do is;
Choose your button type
Choose one of the 4 button styles Superpeer offers;
Profile Video: this option will silently auto-play your Superpeer profile video
Profile Picture: this option will show your Superpeer profile picture
Superpeer Icon: this option will only show the Superpeer logo
Button: this option lets you customize a button using size, color, and text
Choose where to start You can either embed your whole profile, or choose a specific service.
Copy the embed code right into your site's code Simply click the "copy code" button on the right side of the screen, and paste the code into your website's code.